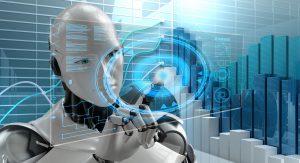 We are moving towards a digitalized society in which artificial intelligence (AI) and machine learning are expected to play a key role in our daily activities. In recent years, we are witnessing a rapid increase in the use of machine learning methods in healthcare, communication and transportation services. In order to develop AI-enabled products for these services, many national and international companies are constantly looking for engineers who are well-educated in the field of machine learning. Therefore, corporate executives, engineering graduates and engineering students in Turkey are all looking for a venue that will expose them to both fundamentals and recent trends and advances in machine learning.
To meet this demand, our department has organized the 2020 Science Academy – Bilkent University Artificial Learning Summer School, together with the Department of Computer Engineering. The school, in which world-renowned experts gave seminars and tutorial sessions, was held online on June 29 – July 2, and it hosted more than 1350 attendees from 19 different countries.
The summer school aimed to provide the basic knowledge that is necessary to ensure the effective use of machine learning techniques in recent application domains, expose the audience to recent advances in machine learning, bring industry experts and students together, and provide interaction between thesis students and machine learning researchers. Students, engineers, academics and researchers who are interested in machine learning were the target audience of the summer school.
Further details about the summer school as well as videos of the recorded lectures can be accessed at