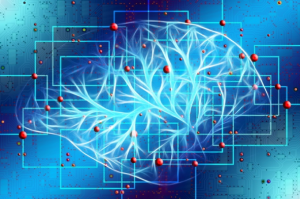 With a worldwide increase in human life expectancy, biomedical technologies drive the development of effective and affordable solutions to pressing healthcare problems in today's world. The innovative solutions that bridge the gap between medicine and technology are empowered by biomedical engineers with a highly interdisciplinary background and expertise. Electrical and Electronics Engineers work on a diverse set of fields in biomedical technologies, from imaging instrumentation and implants to image processing and analysis. Breakthrough advances in instrumentation and algorithms in turn enable life-changing and life-saving changes in biomedical practice.
Bilkent University's Department of Electrical and Electronics Engineering offers a strong background on biomedical image acquisition and processing, imaging electronics, and bioinstrumentation. Our faculty members are internationally acclaimed leaders in their fields, developing novel technologies for magnetic resonance imaging (MRI), magnetic particle imaging (MPI), electrical impedance tomography (EIT), brain-computer interfaces, ultrafast laser technologies and RF bioimplants. Published in internationally acclaimed journals and conferences, our research programs direct impact on current and future medical practices.
Our department offers a wide array of courses related to biotechnology, including Biomedical Signals and Instrumentation, Medical Imaging, Foundations of Magnetic Resonance Imaging, Medical Image Reconstruction and Processing, and Computational Neuroscience. Our graduates pursue advanced degrees in this ever-rising field and are sought after by top biotechnology companies worldwide.
Faculty Members
Assoc. Prof. Emine Ülkü Sarıtaş