EEE Faculty member Dr. Aykut Koç received the Distinguished Young Scientist (BAGEP) Award for 2023 in the field of Electrical and Electronics Engineering.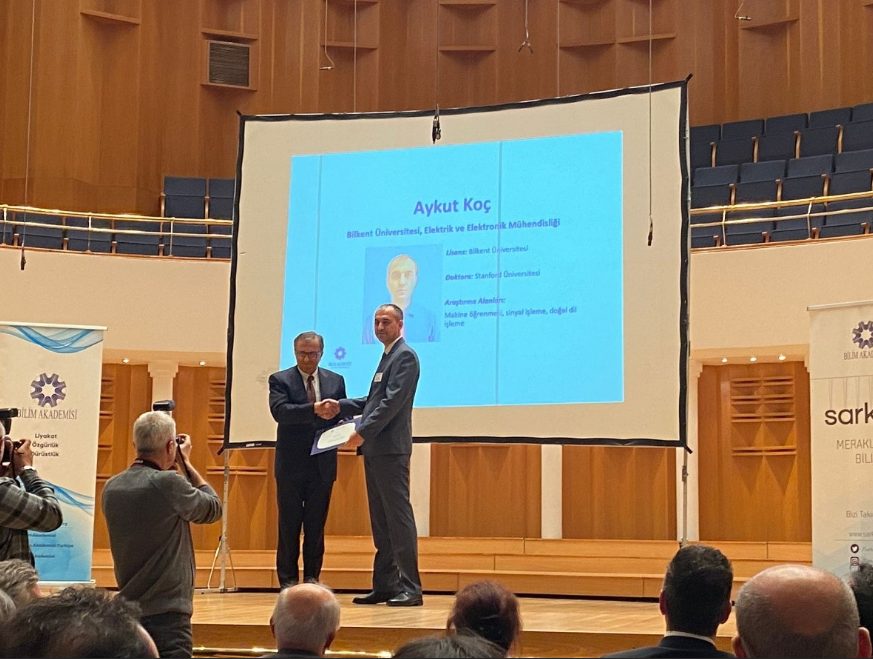 The awards are given by the Science Academy Association (Bilim Akademisi Derneği), established in 2011 "to promote, practice and uphold the principles of scientific merit, freedom and integrity." The objective of the BAGEP program is to recognize highly promising young scientists and assist them in furthering their investigations.  
Previous winners of BAGEP Award from the EEE Department are Prof. Dr. Serdar Kozat, Prof. Dr. Sinan Gezici, Prof. Dr. Tolga Çukur, Assoc. Prof. Dr. Emine Ülkü Sarıtaş, and Assoc. Prof. Dr. Cem Tekin. 
For more information about BAGEP Award programs please visit: https://en.bilimakademisi.org/bagep/