Bilkent University Electrical and Electronics Engineering Department's Asst. Prof. Erdinç Tatar has been awarded a European Research Council Starting Grant.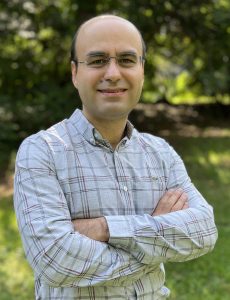 Dr. Tatar will receive €1.650.000 over the next five years for his project, "Towards no-drift sensors with on-chip self-calibration, (0-drift)".
Dr. Tatar aims to achieve a 0-drift sensor with self-stress-calibration. Sensor drift is a major problem for MEMS inertial sensors, limiting their usage in autonomous navigation applications. Commonly utilized temperature calibration fails to eliminate the drift. The proposed self-stress-calibration approach would improve the current MEMS inertial sensor performance by >100X, enabling error-free, only gravity-referenced inertial navigation. Unlike GPS or camera, inertial navigation works under all weather, light, and location conditions. With further miniaturization, 0-drift sensors could fit into smartphones, and reliable indoor navigation would become a reality. The introduced self-calibration concept could also benefit various sensors and initiate a new era for sensor calibration.