Several statistics on where our alumni are and what they do after graduation are given. These surveys have been conducted in March 2022 depicting what our alumni do 2-3, 7-8, and 12-13 years after graduation.  
Examples of companies where our alumni work include ASELSAN, Havelsan, TAI, Meteksan, Google, Nokia, Amazon, Apple, Broadcom, Facebook, Microsoft, Qualcomm, Philips Healthcare, Analog Devices, Huawei, Intel, Motorola, Fraunhofer IIS, ASML, KPMG, BGC, Norton.  
Example universities where our alumni pursue graduate degrees include Massachusetts Institute of Technology (MIT), Stanford University, California Institute of Technology (Caltech), University of California Berkeley (Cal), Georgia Institute of Technology (GaTech), University of Illinois Urbana Champaign (UIUC), University of Michigan, University of California Los Angeles (UCLA), University of California San Diego (UCSD), University of Southern California (USC), University of Pennsylvania (UPenn), New York University (NYU), the University of Illinois at Chicago, Arizona State University (ASU), Ohio State University (OSU), Northeastern University, Boston University, Ecole Polytechnique Federale de Lausanne (EPFL), ETH Zurich, Technical University of Munich (TUM), RWTH Aachen University, University of Toronto, KU Leuven, KTH Royal Institute of Technology, Chalmers University of Technology, Bilkent University, Koç University, Boğaziçi University, Hacettepe University.  
2-3 Years After Graduation (2019-20 Alumni):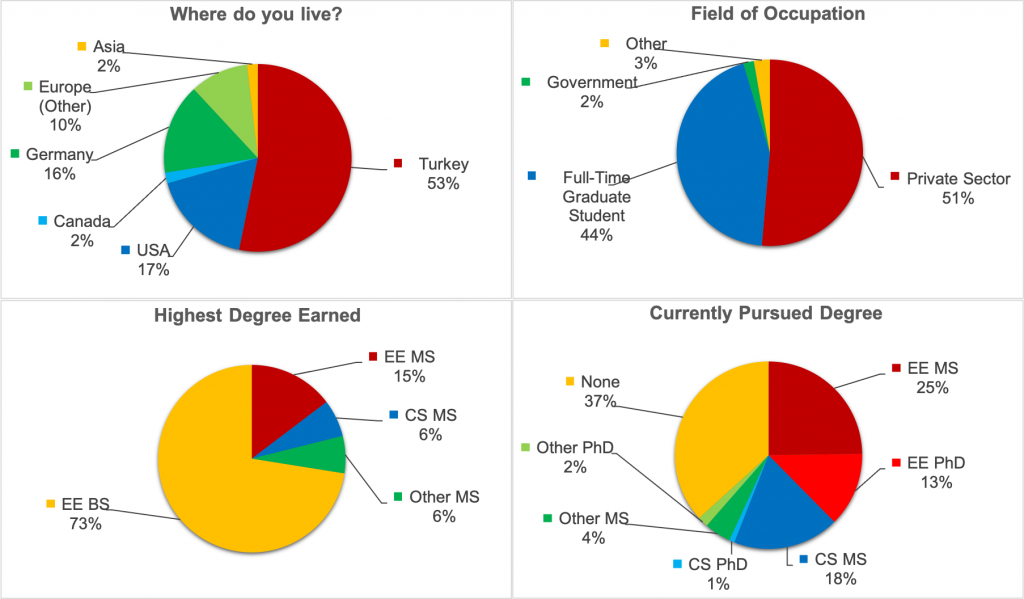 7-8 Years After Graduation (2014-15 Alumni):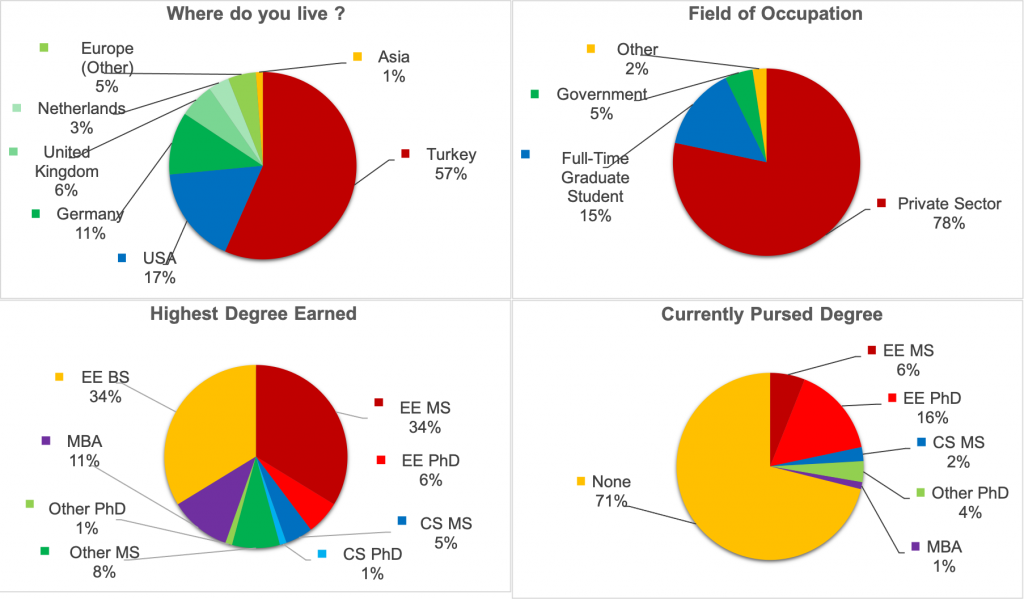 12-13 Years After Graduation (2009-10 Alumni):